Members | 2muchvideogames
User

| Journals | Maps
General Info

Member
Send PM

| | |
| --- | --- |
| Logins (per day) | 988 (0.4) |
| Forum posts | 585 (0.2) |
| Shouts | 0 (0) |
| Maps | 8 (0) |
| MV comments | 63 (0) |
| Journal entries | 0 (0) |
Name: Jack
Joined: 7th May 2009 (2345 days ago)
Location: Someplace Else
Occupation: dweller
Interests: this stuff


Half-Life mapper and coder


Trophies
Jan 2012
Biography
I make singleplayer maps. I play singleplayer maps.
I played more than 300 HL1 mods which turns out to still not be enough. Well actually that number has passed 400 since 2012. There are no limit to the number of mods that can be played.
If you only played 10-100 mods, think of all the stuff you are missing.
...
Be sure to check 2muchvideogames' journals for the latest goldsource mods that are worthy of notoriety.
Watch as weapons are unlocked in this inventory!
Current login: 980
Next Unlock: 999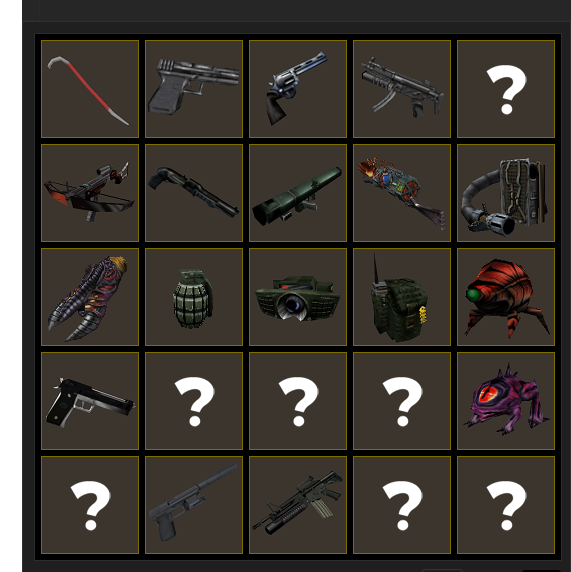 [Open in new window]
================================
Colt M4
Assault Rifle
================================
Compared to 9mmAR:
+ 1 degree accuracy bonus
- 40% smaller clip size (30 instead of 50)
Mods with this weapon:
Pretty much any mod with HD pack has this weapon (9mmAR replacement only)